YMCAfit Training Courses
YMCAfit has been developing and delivering quality fitness trainer courses in the UK for the past three decades. We are the UK's most experienced training provider of fitness qualifications and we regularly liaise with industry experts, major gym chains, employers and awarding organisations to ensure that ours are the most fit-for-purpose fitness courses available.
We don't believe in a one-size-fits-all approach. Indeed, because our students invest their time and money in our experience and expertise, we constantly strive to offer the best value possible, hence the fact that you'll be tutored by a variety of passionate and knowledgeable industry experts, across a diverse range of specialist fields. We offer a host of fitness training courses ranging from Advanced Diploma in Personal Training, Gym Instructor, Exercise to Music, and Yoga, to more specialist courses such as STOTT PILATES® and Kettlebells.
The result is that every one of our students enjoys a truly unique learning experience from start to finish.
YMCA Fitness Industry Training is part of health and education charity and the worlds' first YMCA, Central YMCA.
Start your career in fitness
---
---
» Advanced Diploma in Personal Training
YMCAfit's Advanced Diploma in Personal Training can be completed in just seven weeks, making it the perfect choice for those keen to hit the ground running as early as possible. It's also been designed with busy schedules in mind, so, if you can't commit to the full-time option, we also offer a modular route to fit around your work or family commitments.
We know how important it is for you to see a return on your investment as soon as possible, which is why we've developed an industry-leading seven modules in seven weeks express course.
This may be our quickest course to date, but, far from sacrificing quality for speed, the Advanced Diploma maintains YMCAfit's enviable levels of quality, further enhanced with the presence of industry experts, on hand to deliver each module.
» Fitness Instructor Qualifications
In addition to the Advanced Diploma, we also offer alternative routes to starting your career in fitness including Gym Instructor, Exercise to Music, Diploma in Teaching Yoga and STOTT PILATES®
Once qualified, you can also choose from an unrivalled portfolio of CPD and specialist courses to boost your skills and enhance your earning potential.
Our fitness training courses run across the UK including venues in London, Birmingham, Brighton, Bristol, Leeds, Leicester, Manchester and Sheffield.
Similar Courses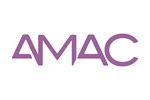 AMAC Training
Qualification: CYQ Level 3 Award in Nutrition for Physical Activity
Location:
Level 3 Award in Nutrition for Physical Activity to give dietary advice to clients to support their exercise goals.
Type of Course: Part-time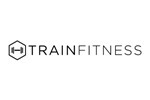 Train Fitness
Qualification: CYQ Level 3 Diploma in Teaching Pilates
Location:
Gain employment with any health club or leisure centre and teach mat pilates classes to healthy adults.
Type of Course: Part-time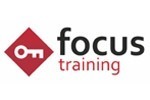 Focus Training
Qualification: Level 3 Specialist Personal Training Diploma
Location: London, Birmingham, Chester, Leeds, Manchester, Romford, York, Brighton, Glasgow, Liverpool
Stand out from the crowd as a Personal Trainer with extra credentials.
Type of Course: Part-time